An Introduction of Wallacy New Feature: Rewards Hub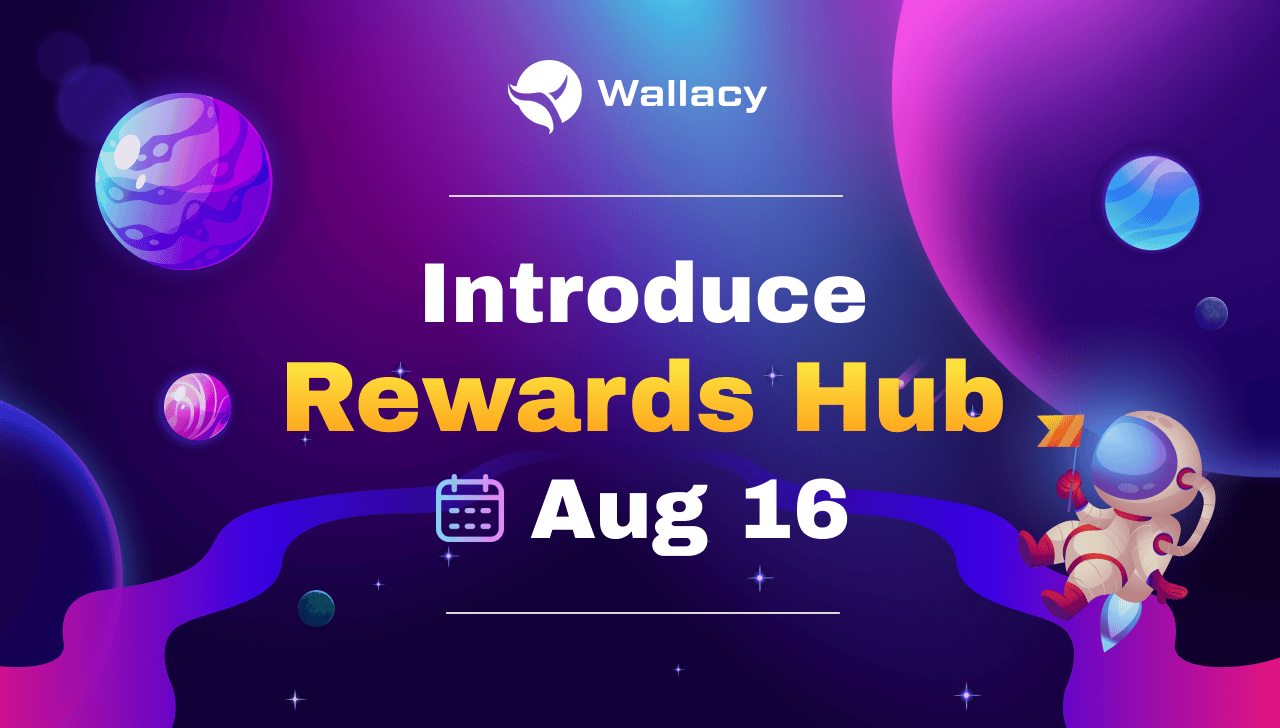 Since its launch, Wallacy has been receiving a strong and enthusiastic support from the community for its NFT airdrop campaigns. As a tribute, Wallacy will release the Rewards Hub where users who possess Wallacy NFTs on platforms can get well-deserved rewards.
Basic Information about Wallacy Rewards Hub
I/ Estimated Launch Time:
The Wallacy Rewards Hub is scheduled heading your way on August 16th, 2023. This means that there are only 3 days left for you to explore amazing and magical things awaiting you here. Are you ready?!
During the wait for the Mainnet release on August 16th, we have released <strong>the Rewards Hub Mainnet NFT</strong> to enhance your winning chances. For more information, please visit our dedicated article on the intructions to mint this NFT: https://wallacy.io/news/giveaway-100-000-wallacy-rewards-hub-mainnet-nft/  
II/ Total Prize Pool:
The Wallacy Rewards Hub will undoubtedly be a fairyland for you with a total prize pool of $100,000. These rewards will be distributed into 2 parts, including Lucky Spin and NFT collection events.
Get ready for an exciting experience as you can earn valuable prizes on the Lucky Spin and NFT collection events through Wallacy Rewards Hub!
How to Earn in Wallacy Rewards Hub?
Now, it's time to discuss the juicy part: Earning mechanism in the Wallacy Rewards Hub. In general, there are 2 main ways to get rewarded here: through Lucky Spin and NFT collection Campaigns. Let's go into more detail!
1. Earn through Lucky Spin
At Wallacy Lucky Spin, you need to collect spin turns to be able to reap valuable rewards such as NFTs and tokens. So how can you hunt turns?
Checkin daily is the first and easiest way to get turns in Wallacy Lucky Spin. 
Collect Wallacy NFTs to convert into turns.
Spinning the wheel right in the Lucky Spin also helps you get more turns.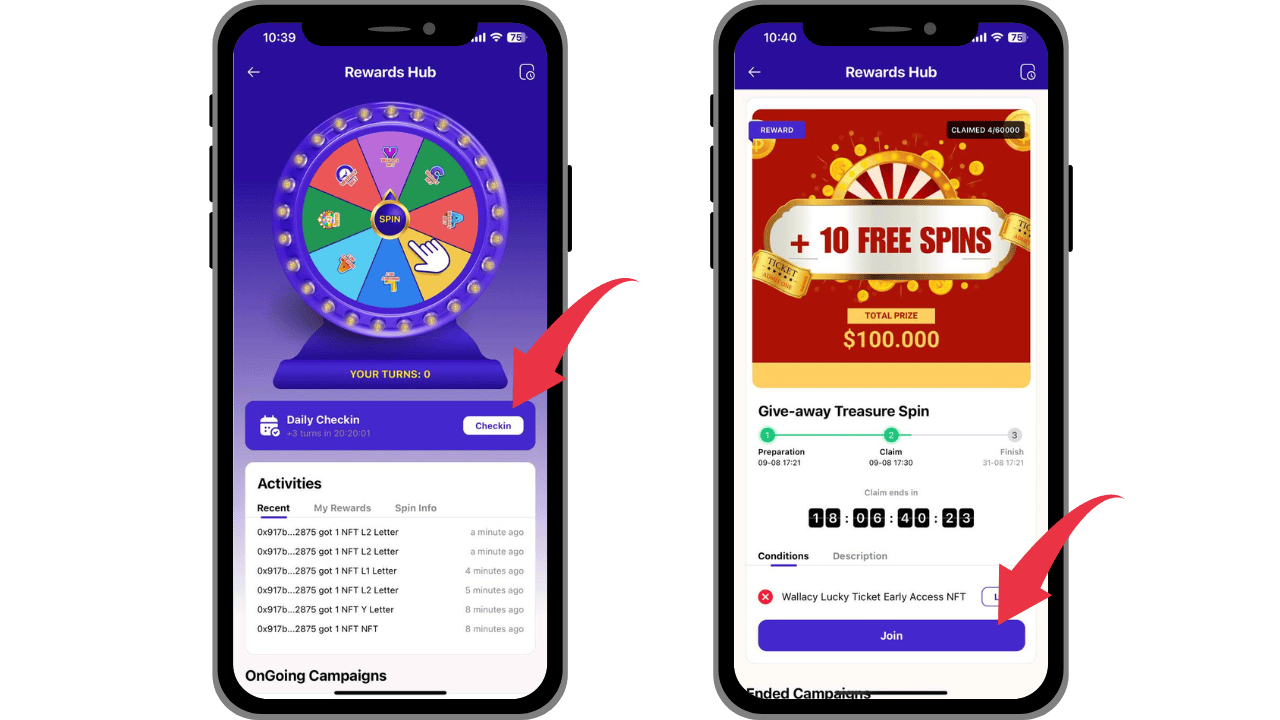 2. Earn through NFT Collection Events
As mentioned above, Wallacy Rewards Hub will focus on NFTs and will constantly have ongoing campaigns about NFT collections. Don't miss your chance to participate in these events in time and claim valuable rewards.
Its mechanism is that you need to collect all the required NFTs for a campaign, then combine them to claim a new valuable NFT. This NFT will be redeemable for turns in the Lucky Spin and other high-value prizes. Stay tuned for details in our social media announcements!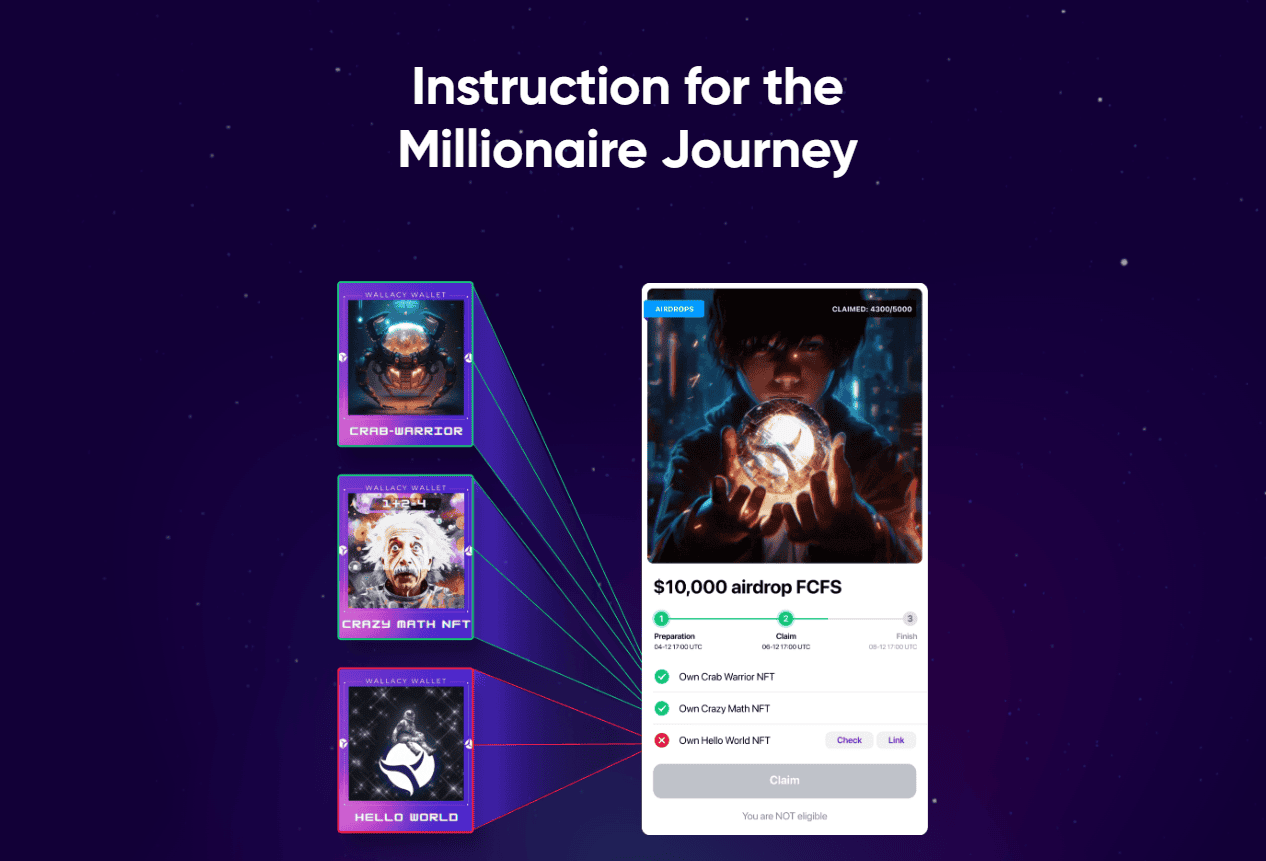 How to access Wallacy Rewards Hub?
Once the Wallacy Rewards Hub launched on 16 August, please follow these intructions to get access to it:
Download the Wallacy wallet App at the Download page
Tap More button at the bottom right corner
Tap Rewards button
Hey fam, stay tuned and look forward to it on the 16th of this month! Don't forget to follow our social media channels to get the latest updates on Wallacy Wallet!
JOIN US:
Website | Telegram Channel | Telegram Group | Twitter |  Facebook |   Blog  |  Youtube | Discord
Partners