How to send tokens on Wallacy?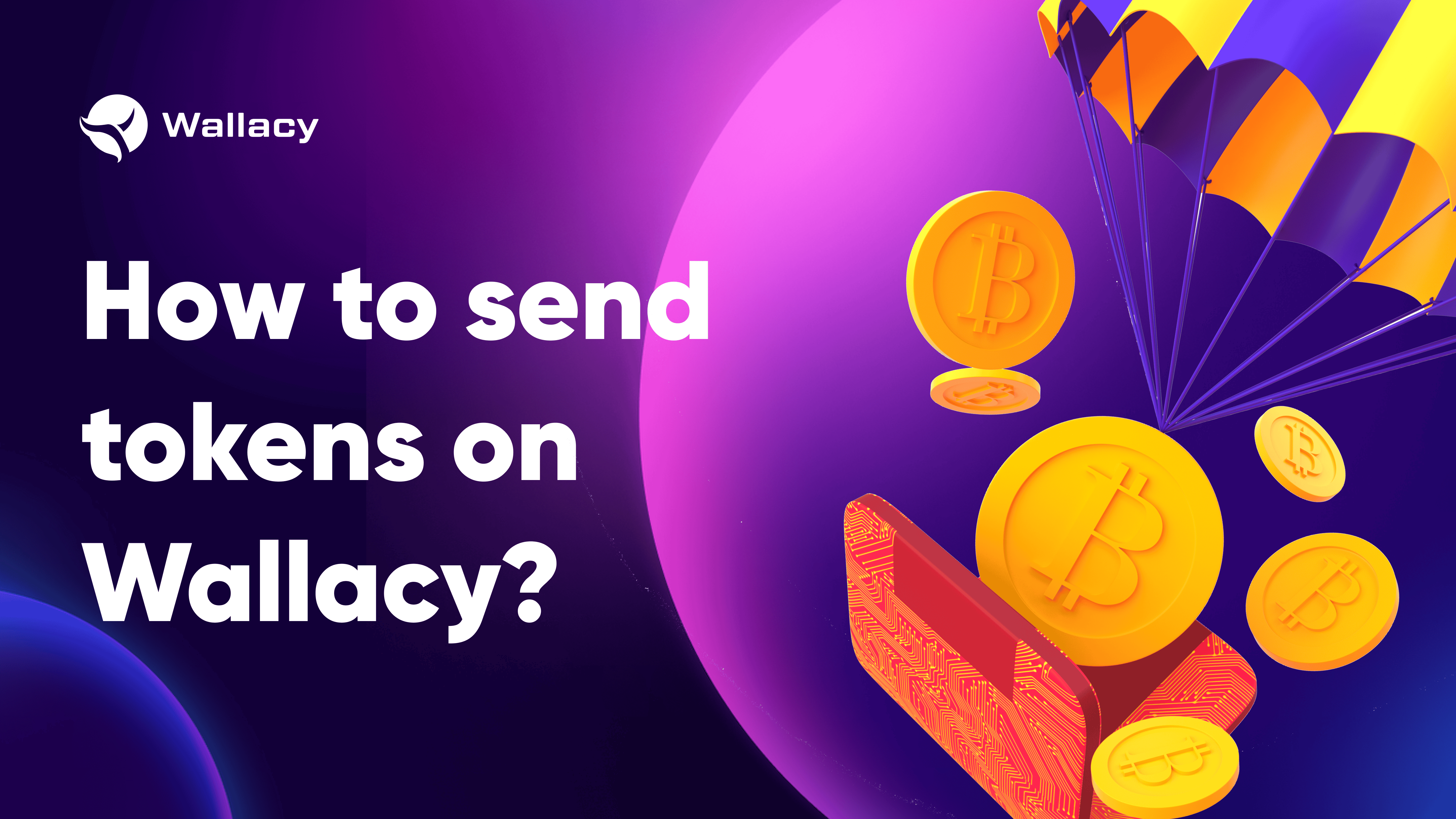 Step 1: Tap the Send button on the home screen.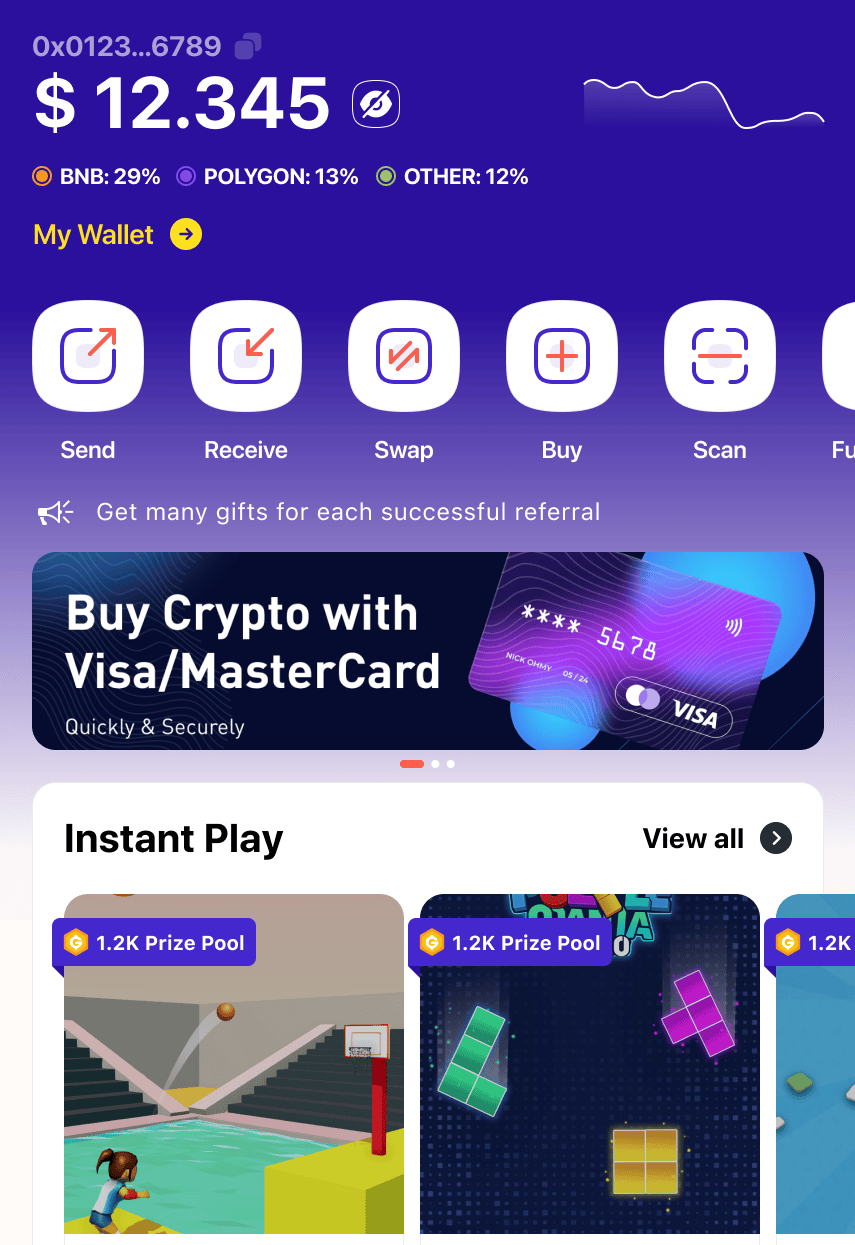 Step 2: Choose the asset that you want to send. For example: USDT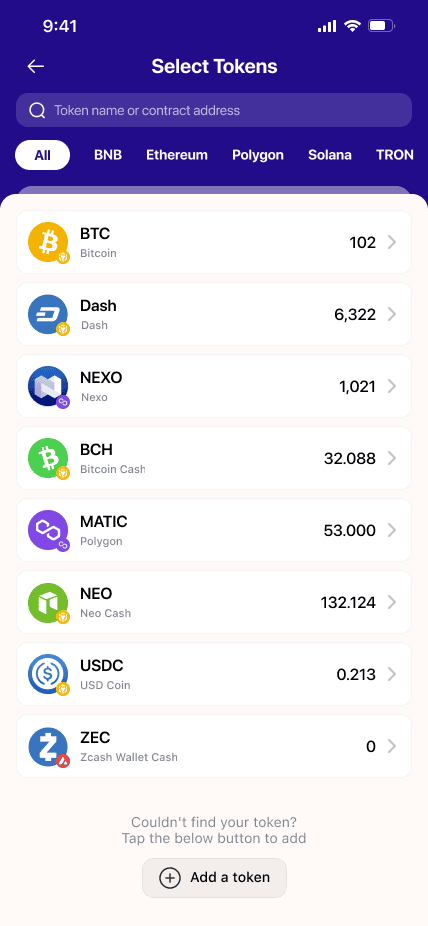 Step 3: Fill in the receive wallet address and the amount of token you want to send.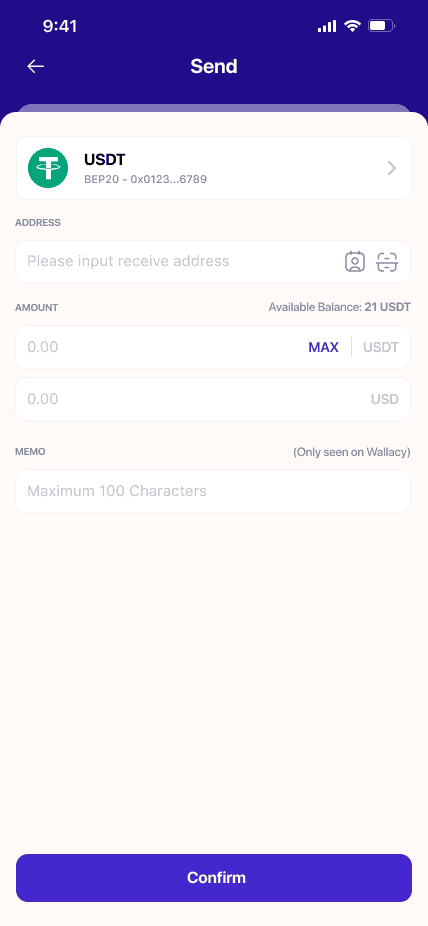 You can save the wallet address to Address Book in order to use it later, or you can scan QR code to get the wallet address from others.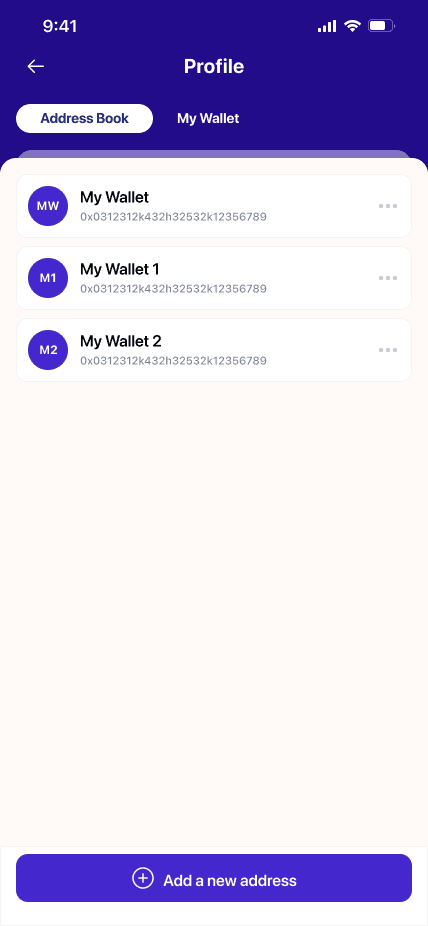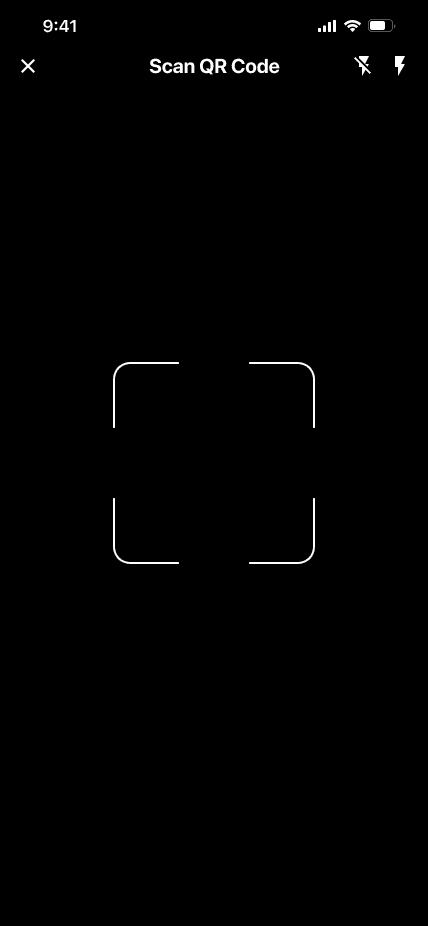 Step 4: Now you're presented with the estimated gas fees of your transaction, which you can also adjust. Before clicking 'Confirm' to proceed with the transaction it is a good idea to double-check the recipient address.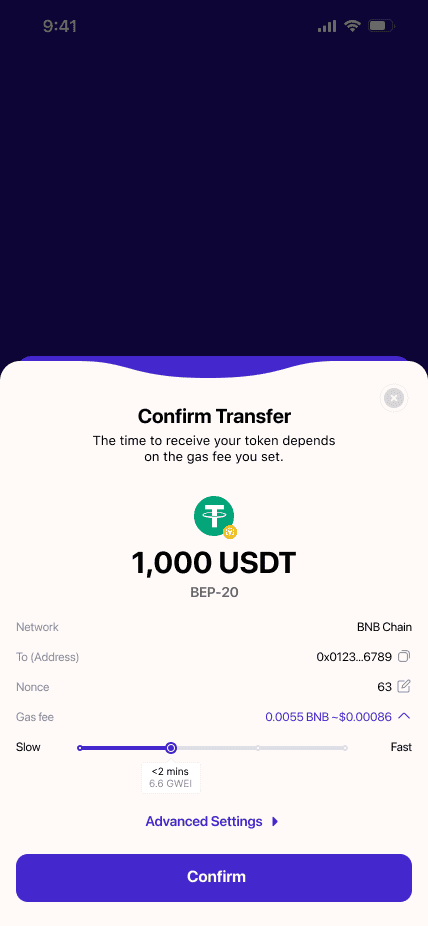 Step 5: After your fund has been successfully transferred, the transaction log is presented. You can look up your transaction by clicking on View on Blockchain Explorer button at the bottom of the page. The system will forward to the Blockchain page you need to look up.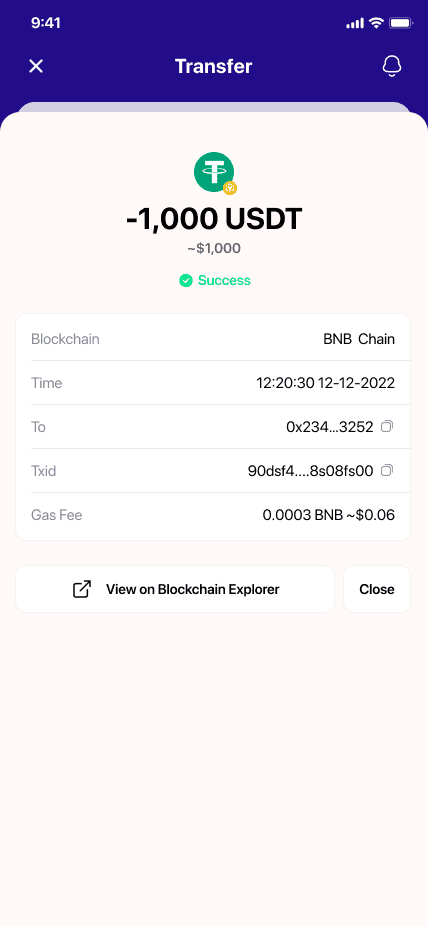 NOTE:
It is important to double-check the recipient's address before sending funds to avoid sending to the wrong address. Defi transactions are irreversible, so once the funds are sent, they cannot be recovered.
Sometimes, your transaction may take longer to confirm. When that happens, you'll have the option to Speed Up the transaction by re-submitting the (first pending) transaction with a higher gas price, or Cancel the transaction before it gets confirmed.
Partners